Main content starts here, tab to start navigating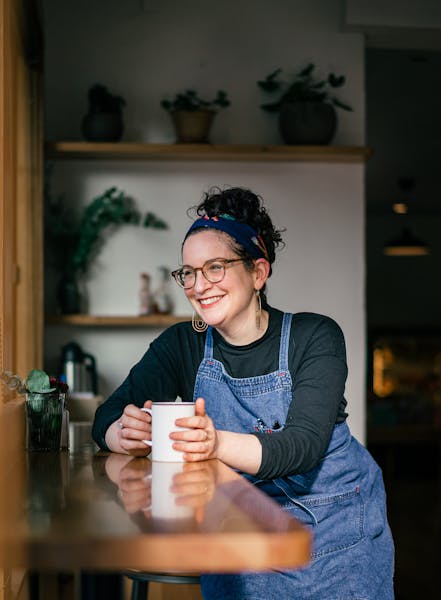 Sonya Sanford
Chef / Owner
Born and raised in Seattle, Washington, Sonya Sanford is the child of Jewish immigrants from the former Soviet Union. Sonya began her culinary education with the cooks in her family where she learned to pickle, preserve, garden and forage and to prepare recipes that have been passed down for generations. While attending Reed College, Sonya fell in love with the city of Portland, and the incredible produce and ingredients available in Oregon. In her early twenties, she moved to Los Angeles where she worked as a personal chef and caterer in Hollywood, and later as a food stylist, culinary producer, and food writer. As a chef, Sonya specializes in Jewish food from around the world, and is passionate about exploring the evolution, influences and ingredients of cuisine in the Jewish diaspora.
Beetroot is Sonya's answer to the question of "What does the Jewish deli look like in the 21st century?"
For her, that means serving delicious and comforting foods that connect us to our histories and to one another. It means using environmentally sustainable practices and ingredients, including lots of local produce, and ethically raised meat and fish. And it means using our business to support other small business owners who share our values, especially small producers, local farms, BIPOC-run, women-run, queer-run, and immigrant-run businesses and artisans.
Beetroot was always intended to be a space from which to build community, uplift others, and create safe space to celebrate food and cultures.
To get in touch you can e-mail directly at:
sonya@beetrootmarketanddeli.com